Regulating Professions in Canada
Regulating Professions in Canada
Overview

Background

Progress

Project Team
This project explores the Regulation of Professions in Canada from Confederation to the Present day.  It examines which occupations have been regulated as professions, and how they have been regulated, across time and province in Canada.  It further seeks to identify those factors that contributed to the regulation of some groups, and those that discouraged the regulation of others
Funding
SSHRC
Principal Investigator
Tracey Adams, Ph.D.
Sociology, Faculty of Social Science
The University of Western Ontario
Research Summary
This research examines why and how provincial governments regulate professional occupations and how government regulation of professions has changed over time. "Professions" are privileged occupations in our society, generally set apart from other occupations by their extensive knowledge and skill, their social prestige, and by government legislation that grants them rights and privileges in the performance of their work. Since Confederation (and indeed before) occupations have been lobbying governments for legislation to regulate them and grant them social privileges. However, over time, the nature of this legislation and of profession-state relations has changed. While historically, governments gave fairly sweeping professional powers to professions such as medicine, law, and dentistry, over the course of the past 140 years, they have been increasingly reluctant to do so. Indeed, more recent legislation, has tended to grant much more limited powers to a wider number of claimants. The changing nature of professional regulation and profession creation has not been fully explored in the scholarly literature on professions. While many historical and sociological studies have explored professional
development, they have tended to be limited, focussing on one occupation at a time, or on many occupations in a specific province and time period.
This project will expand on this previous research through an extensive study of professional regulation and professional development in Canada, between 1867 and the present day.  Analysis will focus on why governments pass professional legislation, and whether their motives and the manner in which they do so has changed over time. The study will also explore why some occupational groups have been more successful in obtaining professional status than others.  The
first phase of the study entails a review of professional legislation passed in several Canadian provinces since Confederation. The second phase entails a review of bills considered but not passed, legislative debates, professional histories, and other historical materials that provide context for legislative decisions. Using a variety of document,
archival, historical and interview research techniques, the professional development of these occupations, and their relationships with governments, will be traced over time. Close attention will be paid to the social context in which professional projects are undertaken.
Research into professional regulation in Canada, past and present, will add a great deal to our knowledge of a key institution in our society, professions, and our understanding of the processes through which these professions are made.  A broad, national study of professional regulation in Canada is of social importance, as occupations continue to seek professional regulation, and established professions seek regulatory change; understanding the successes and failures of professional regulation will prove helpful to all groups involved in the regulatory process.  The project also addresses questions that professionals and governments frequently grapple with: notably, why are some professions regulated, and who gains from that regulation?  The public's growing concern and scepticism over professional powers and regulation also renders this research timely and topical.  Moreover, the project promises to make an original contribution to Canadian scholarship on professions, and to advance the theoretical understanding of a phenomenon that is occurring in countries around the world.
Papers and Publications
Refereed Journal Articles
Principal Investigator: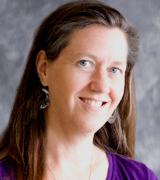 Work
Professions
Regulation of professions in Canada
Social inequality
Gendered professions
Health professions
On Leave - January 1 to June 30, 2023