Health and Socioeconomic Status over the Life Course: A Comparative Analysis of Canada and the United States
Health and Socioeconomic Status over the Life Course: A Comparative Analysis of Canada and the United States
Overview

Progress

Project Team
The relationship between socioeconomic status (SES) and health has been investigated primarily as a static relationship with little attention given to how the association operates across the life course. This is despite evidence that inequality in other resources, such as income and wealth, is greater at older ages than younger ages. This program of research seeks to improve the understanding of the processes linking socioeconomic status (SES) to health over the life course through comparative analysis of Canada and the United States, two countries that share many similarities but are also very different in terms of health-related social policy and in levels of inequality. Economic inequality is lower in Canada, and access to health care in the two countries differs markedly. Comparative analysis will provide important insights into the role of social policy and economic inequality in weakening the link between socioeconomic resources and health outcomes. 
This project includes two phases, each examining a theoretical perspective that provides explanation of the processes through which societal inequality is translated into inequality in health over the life course, and the consequence of this change over time for health inequality. In phase one of this project, I addresses the following questions: Is a history of low SES more strongly associated with highly preventable diseases compared to less preventable diseases? If so, is the relationship weaker in Canada? A weaker association between SES pattern and the preventable disease in Canada would indicate that social contexts related to policy and inequality are effective in buffering the negative health effects of low socioeconomic status. In phase two I examine differences in the process of cumulative advantage/disadvantage (CAD) in health in Canada and the U.S. to investigate changes in the relationship between health and SES as individuals age. Through a comparative, longitudinal analysis, I ask: Do trajectories of self-rated health based on SES diverge with age in Canada and the U.S., and does the pattern of trajectories differ for Canadians and Americans?
This research will further understanding of timely conceptual and methodological issues in the study of health and aging. In addition, the comparative nature of the research will produce findings with important implications for policymakers seeking the reduction of health inequality.
Funding
2007-2010 (2012). Social Sciences and Humanities Research Council Standard Research Grant. "Health and Socioeconomic Status over the Life Course: A Comparative Analysis of Canada and the United States." Value: $78,729. (PI: Willson Andrea)
Principal Investigator
Andrea Willson, Ph.D.
Sociology, Faculty of Social Science
The University of Western Ontario
Papers and Publications
When presentations or publications are done, they will be documented here. Please visit this page again.
Principal Investigator: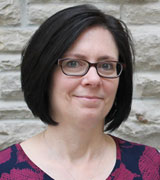 Social inequality over the life course
Aging and the life course
Health effects of socioeconomic status across generations
Quantitative research
On Leave - July 1 to December 31, 2022
Other Contributors:
social demography, modeling demographic behaviors
health over the life course
social and economic integration of immigrants