Adult Socioeconomic Status, Childhood Adversity, and the Intergenerational Transmission of Health Risk
Adult Socioeconomic Status, Childhood Adversity, and the Intergenerational Transmission of Health Risk
Overview

Progress

Project Team
One unanswered question in the sociological literature on health inequality is how to theoretically and empirically integrate life course processes of cumulative advantage with processes of intergenerational transmission. The main aim of this study is to improve the understanding of the cumulative processes linking socioeconomic status to health over the life course and across generations. We use a unique data source that follows the offspring of original sample families of a large U.S. survey as they form their own households to examine the following research questions:  
To what extent is there intergenerational continuity in health risk trajectories? Are the adult children of parents in disadvantaged health risk groups more likely to also experience a disadvantaged trajectory of health?
Does the intergenerational transmission of social and economic resources from parents to children in early life set children on a pathway of health advantage or disadvantage?  
To what extent do adult resources alter the pathway between childhood environment and health?  
Analysis of data from longitudinal, multigenerational studies provides us with a unique opportunity to better understand the long-term health consequences of childhood adversity, the extent of intergenerational transmissions of health risk, as well as the relationship between adult resources and health.
Principal Investigator
Kim Shuey, Ph.D.
Sociology, Faculty of Social Science
The University of Western Ontario
Andrea Willson, Ph. D.
Sociology, Faculty of Social Science
The University of Western Ontario
Papers and Publications
When presentations or publications are done, they will be documented here. Please visit this page again.
Principal Investigator: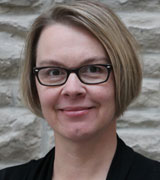 Health and disability across the life course
Transmission of health across generations
Precarious employment, work and health
Environmental sociology.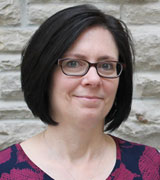 Social inequality over the life course
Aging and the life course
Health effects of socioeconomic status across generations
Quantitative research
On Leave - July 1 to December 31, 2022