Meet Michael Haight, PhD candidate
Meet Michael Haight, PhD candidate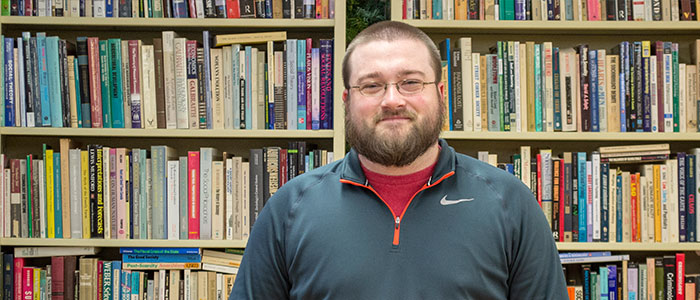 Michael was supported through the MITACS-Accelerate program in 2013-14 and is the recipient of a three year SSHRC CGS-D (Social Sciences and Humanities Research Council, Canada Graduate Scholarship-Doctoral).
His research has recently caught the attention of the Benton Foundation in the U.S.
Supervisor: Anabel Quan-Haase
Area of research and working title of thesis: Digital Inclusion: Technology Use and Non-use in Canada's Digital Economy
My area of research is broadly on technology use in society. I am interested in issues around internet use in particular why some people do not use it, what barriers to access exist. As Canada increasingly moves services and programs online, the implications for those without adequate access or know how become more important to understand.
What influenced your research path?
I was watching the 2008 US presidential election and the candidates kept saying "you can check out more details on my website" and I remember thinking to myself, "How can people who don't have access to the internet fully participate in politics if this is how they are meant to find out specifics of policies".
What do you like most about Western and/or your program?
My supervisor Anabel Quan-Haase and the SocioDigital lab has been a huge part of my success here at Western. I love London as a city and I feel as though Western has really allowed me to further develop both as a person as well as a sociologist.