Professional gaming and work: Challenges, trajectories, and labour market impacts amongst professional gamers
Professional gaming and work: Challenges, trajectories, and labour market impacts amongst professional gamers
Overview

Progress

Project Team
Over the past two decades video games and 'gamers' have become an increasingly trendy topic both in the academy as well as in the media. This focus has shed considerable light on the violent consequences and controversies (Anderson & Bushman, 2001; Anderson et al., 2010; Gee, 2003) as well as questions of social connectedness (Caplan, Williams, & Yee, 2009; Cole & Griffiths, 2007; Hussain & Griffiths, 2009). While work in these areas on professional gaming has emerged, a body of research on professional video games and the labour market has not developed.  The first and most apparent contribution to the literature is the insight into professional gaming and esports, a recent and developing industry. While there has been considerable research on the social and health consequences of playing video games, comparatively little research on the labour and work implications of professional gaming exists. This research can contribute by examining professional gaming as a form of work or source of income (Taylor, 2012).  A current study is especially valuable because the gaming landscape and industry has changed significantly in the past decade.  Additionally, this research will expand on our understanding of school-work transitions and the challenges that exist for those in the gaming industry. Specifically focusing on the precarious nature of the labour, and the trajectories that youth attempting to earn a living playing professional gaming go through. Lastly, the proposed research will take into consideration the consumption of said labour. This will be done through an analysis of the relationship that exists between professional gamers and their viewers.
Funding
The project is funded by 2014-2017 Joseph-Armand Bombardier Canada Graduate Scholarship- Doctoral.
Principal Investigator
Tracey Adams, Professor and Chair of Sociology
Co-investigators
Anabel Quan-Haase, Professor, Department of Sociology and Faculty of Information and Media Studies
Michael Haight, Co-Investigator and Lead Researcher
Currently Working On:
Research participant intake: Lead researcher, Michael Haight, is actively contacting experienced professional gamers to ask for interviews. 
If you would like to participate in this study, please contact: 
Michael Haight
PhD Candidate
Department of Sociology
Western University
mhaight@uwo.ca 
Papers and Publications
As soon as Discussion Papers, Conference Presentations, or Publications are ready, they will be summarized and linked here.
Principal Investigator: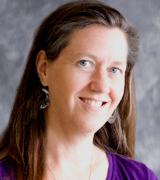 Work
Professions
Regulation of professions in Canada
Social inequality
Gendered professions
Health professions
On Leave - January 1 to June 30, 2023
Co-Investigators:
Michael Haight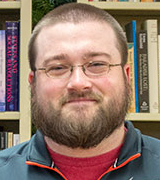 Research Topic: Digital Inequality in Canada: Understanding Differentiated Use of the Internet
Supervisor: Anabel Quan-Haase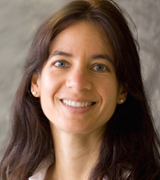 New media and social change
Digital activism
Social media
Social networks
Digital social capital
Scholarly digital communication