People
Membership with CPAH means developing a well-rounded perspective on the study of and the intersections between demography, the aging process, and health outcomes and practices. Members have the privilege of sharing ideas, creating networks and receiving assistance on various projects. Our graduate students are involved as research assistants, project organizers, and coordinators. 
How to Join
Currently, membership in CPAH is open to students, post-docs, faculty and research associates in the Department of Sociology who research in the areas of health, aging, and population. Persons from outside the Sociology department who wish to join may request to do so by contacting the Director.
Meet our People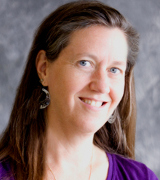 Professor Tracey Lynn Adams has been a faculty member of the Sociology Department since July, 1998. She has worked as the Graduate Chair, Acting Chair and Chair of the Department. She has been pivotal in the success of the department and of graduate students, an accomplishment which culminated into her reappointment as department chair. She has authored many articles and two books and is a recent receipient of the Canadian Sociological Association's "Best Article Award".